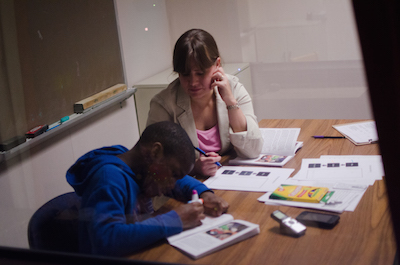 MCICE provides a number of opportunities for undergraduate students to learn about working with individuals with cochlear implants:
We are offering a new elective course focusing on both cochlear implants and tinnitus.
We offer an elective course that allows Hearing and Speech students in their senior year to gain hands-on clinical experience; as part of MCICE, this course (HESP418A) is being revamped to include experiences with cochlear implants.
One of the goals of MCICE is to increase our knowledge base about cochlear implants through active research projects in and across member labs. Many of these research projects have opportunities for undergraduate student involvement.
Last modified
03/26/2018 - 12:04 pm