Three leading Maryland educational and medical institutions combined forces to launch a new national center that will advance hearing and health possibilities for patients, practitioners, researchers, and clinicians—the Maryland Cochlear Implant Center of Excellence (MCICE).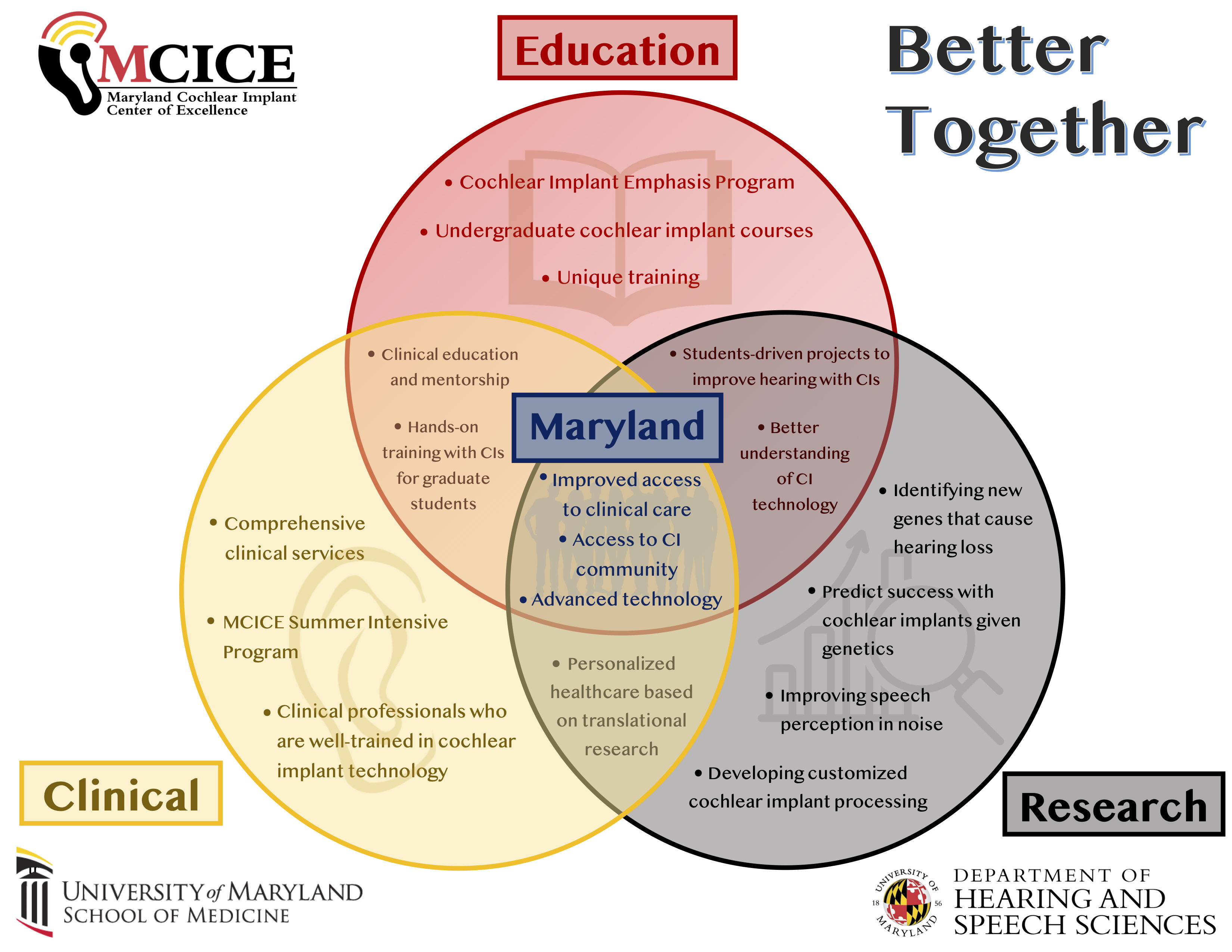 MCICE serves the Maryland and broader national communities by:
providing patients with unparalleled clinical services in the area of cochlear implants (CI), thus improving their health and opportunities for engagement and communication;
providing students with unique opportunities to learn about both the science of cochlear implants and how to provide clinical services to implant candidates;
providing the nation with new research findings that enhance our understanding of how best to improve human hearing.
MCICE combines the research and educational strengths at the University of Maryland, College Park with the surgical and clinical expertise from the University of Maryland Medical Center and the University of Maryland-Baltimore School of Medicine to create a cohesive entity composed of educational, clinical, and research components.
MCICE serves the residents of Maryland and the surrounding region by providing a much more comprehensive array of cochlear implant-related health services. These include not only cochlear-implant surgeries and audiological clinical services, but also speech-language rehabilitative services.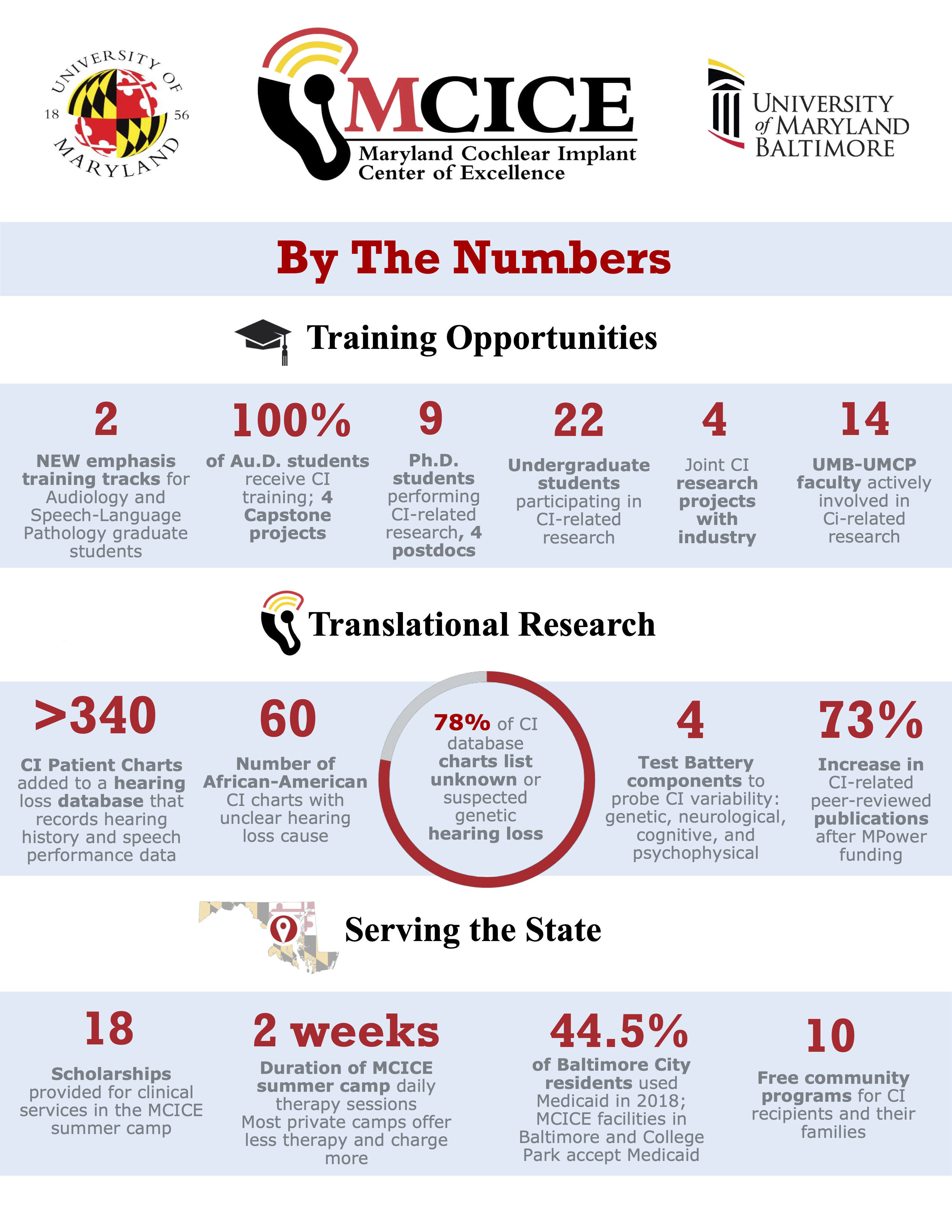 A Unique Learning Opportunity
For UMD students, MCICE represents a program that will uniquely prepare them for the professional world, and for continued engagement in academia. Most training programs in cochlear implants focus on either the clinical or research aspects. This center provides students the opportunity to become invested in both—the goal of MCICE is to train researchers that can think like clinicians, and clinicians that can think like researchers.
"The opportunity to develop intensive speech-language therapy and related counseling intervention as integral components of a cohesive continuum of care across the lifespan for individuals with cochlear implants is an exciting one," said Colleen Worthington, a clinical professor and the director of Clinical Education in Speech-Language Pathology at UMD. "MCICE will serve as a model of how interprofessional practice and education can function as an effective force-multiplier in order to benefit CI users in their everyday life."
MCICE will also allow students to move through various stages of their academic career with increased efficiency and fluidity.
CI Summer Program
Launched in the summer of 2018, the MCICE team has an annual 2-week, intensive summer program for preschoolers with CIs where students in speech-language pathology and audiology work together to provide children with enhanced language and emergent literacy skills.